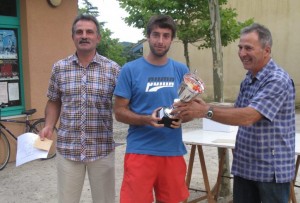 Small tennis club in the village of Madiran with thirty adults and children alike dismissed.
We offer possibilitée take tennis lessons throughout the year with a competent coach.
Teams are committed to the competition we have 2 senior teams man and a woman senior team.
We continue to live thanks to the club officers and volunteers including traditional meal with the theme in May and the vineyard tournaments held each year during the first fortnight of August.
Tournaments that is not approved and therefore open to all age groups.
We have the chance to play tennis has Madiran and we are very happy!