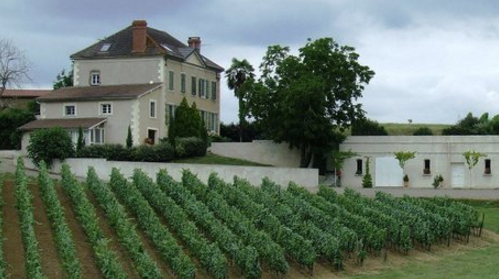 Informations :
Email
:
capmartinguy@yahoo.fr
Site Web
:
http://www.domaine-capmartin.com/
Téléphone
: 05 62 69 87 88
Adresse
: CAPMARTIN Guy
Horaires
:
From Monday to Saturday
9h - 13h / 14h - 19h
Sunday : fix a meeting

Présentation

The Capmartin vineyard is located in the department of Gers, on the little village of Maumusson–Laguian. In 1987, Guy Capmartin leaves the family vineyard to create his own property, and its own wine style.
Today, with a surface of 18 hectares, the vineyard produces broad wine range, under the PDO Madiran, Pacherenc of Vic–Bilh, Béarn and IGP Coasts of Gascogne.
The Capmartin property profits from a young vineyard, with strong density, on a calcareous soil silicieux argico and argilo. The vinifications are carried out via a specific vintage, because the concretes tanks are entirely open on their top, allowing the operations of trappings, granting to the wines flavours to fruity deep and to round and fatty tannins. The breeding of the wines is carried out was of 500L, for a better balance between the wine and wood.

Organic agriculture

The Capmartin vineyard made in the middle of the years the 2000 choice of a healthier culture and nearer of its environment. After several years of personal conviction, the vineyard develops its production by the request of the organic label. Its signs with its vintage wine 2011, the fruit of the first year in conversion towards the organic agriculture.