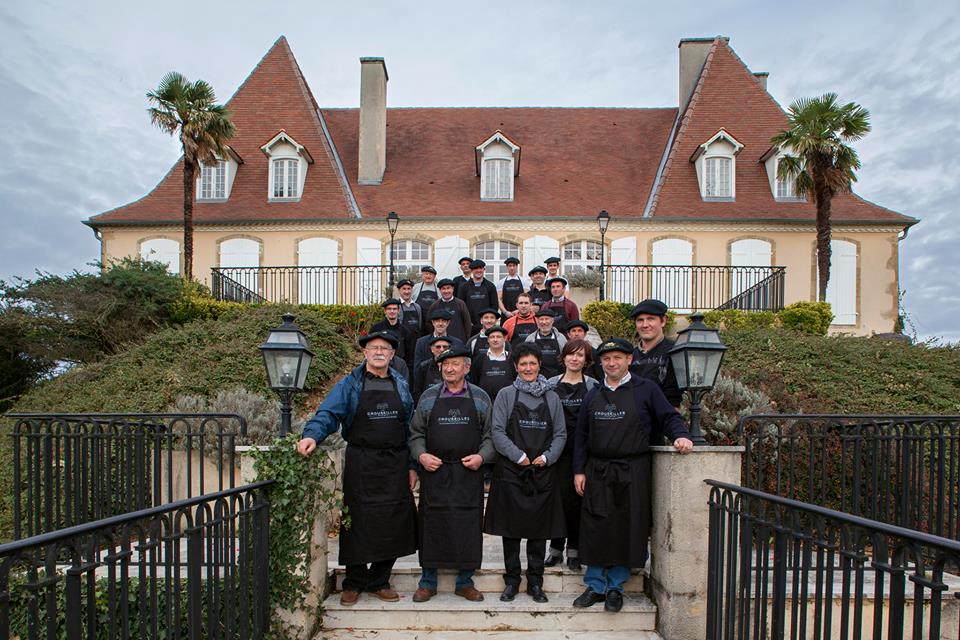 Informations :
Email
:
m.darricau@crouseilles.fr
Site Web
:
www.crouseilles.com
Téléphone
: 05 59 68 10 93
Adresse
: PODENAS Roland
Horaires
:
From October to April
From monday to saturday
9h30 – 12h30 / 14h – 18h
Sunday 13h – 18h
From May to September
From monday to saturday
9h – 13h / 14h – 18h
Sunday 13h – 18h

Présentation

Located in the middle of Madiran vineyard, the Cellar of Crouseilles, created in 1950, forged the image of a house which perpetuates the traditions, becoming one of the principal actors of the protected designation of origin. Its specific soils drawn by the chain of the Pyrenees, combined with its recognized know–how, giverise to wines of character.

Variety of vines

The Cellar of Crouseilles works nearly 500 ha of vines in Madiran. The emblematic variety of vine (70% of tannat, 30% of frank cabernet, cabernet sauvignon and pinenc) offers a modern, rich and harmonious wine.
The vineyard of the Cellar in Pacherenc of Vic-Bilh (more than 100 ha) is also composed of local type of vines. Pacherenc dry resulting from type of vines large manseng and small courbu, gathered the grapes at the beginning of season, offers delicate flavours, with thefloral notes. The fondant, elaborate starting from type of vines small manseng, large manseng and small courbu, carefully profit from ideal conditions for a maturation all. Gathered the grapes with the hand, they offer a beautiful balance and exotic flavours of fruits.

Distinctions

The wines of the Cellar of Crouseilles are regularly rewarded at the time as of more big competitions. Discover Madiran "Madness of the king" favorite Guides Hatchet 2013 and money medal-holder to the open competition agricultural 2012. Discover also the major work nammed "the Map of gold" selected by L'Express in Except Series Wines 2012 of "Raw out of gold low-costs". Pacherenc nammed "Grains of white frost" obtained the note of 16.5/20 with the Bettane Guide and Desseauve of the wines of France 2013.