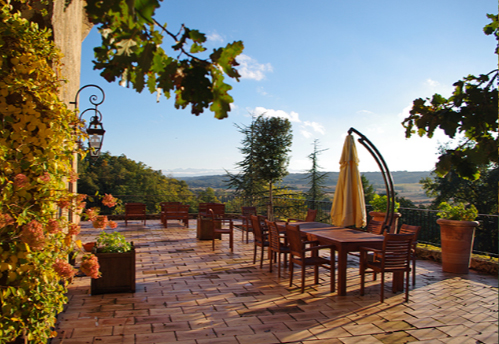 Présentation

The vineyard, 8 years old, is located on slopeschalky clay and clays at rollers. It is composed of "Tannat" and "Cabernet Sauvignon" for Madiran, and, "Petit Manseng" and "Gros Manseng" for Pacherenc of Vic–Bilh. For the Pacherenc, it's only by manual harvesting, around mid-November.
Each year in May, the wine storehouse of Arricau–Border opens to the public while a teaching event around wildorchises, which grow in their natural habitat,on the dry slopes of the village.

History

Paul and Alice DABADIE accommodate you in their wine storehouse of Arricau-Bordes, near the majestic Castle whose first stones were posed in 1150. This castle, historic building, remain one of the architectural florets of the old Crown of Navarre.

News

Result of the passion of its wine-growers, the vintage of the Castle Arricau-Bordes is the object of many recommendations and quotations in some famous guides, as the Guide Hachette of the wines. Pacherenc Arricau-Bordes also obtained a note of 16.5/20 in the Guide 2013 of the Review of the Vin de France of the best wines to less 20€, and in the Magazine of the World.