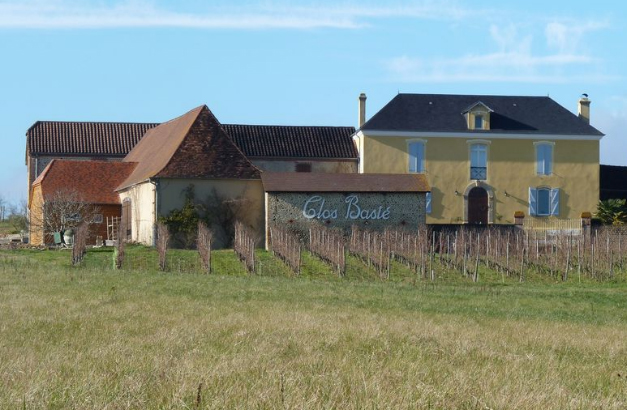 Informations :
Email
:
closbaste@wanadoo.fr
Téléphone
: 05 59 68 27 37
Adresse
: MUR Chantal et Philippe
Horaires
:
From Monday to Saturday
10h - 18h
Sunday - Fix a meeting
Présentation

Chantal and Philippe have today 10 hectares of vines on the best grounds of protected designation of origin. They produce various vintages of Madiran and Pacherenc Vic–Bilh, regularly quoted in the press. They market as particular customers, at the cellarmen in France, but also a quarter of their bottles leave to export.

History

Chantal and Philippe created this vineyard in 1998, taking Basté's ruin house and some pieces of old vines, planted on very good soils.

Bio certification

They carry out their vineyard in certified biological viticulture.
Much work in the vines, for a small yield (30with 35Hl/Ha) gives them grapes of high quality, with perfect maturation, hand-picking. Few interventions in the wine storehouse to draw all the potential from these grapes, and to let show through identity of the soils.